There's no doubting that visiting York is a pricey venture. If you want to visit York on a budget, there are many free or cheap attractions in York that you can visit! Here's a list of the best affordable things to do in York City Centre on your next trip! These cheap York activities include must-see sites, world-famous landmarks, and fantastic hidden gems! Continue reading to learn more!
National Railway Museum
National Railway Museum honour the history, present, and future of railway innovation by housing famous locomotives and an unrivalled collection of engineering brilliance. Entry is free for all visitors which is amazing considering the amount of information you will receive and some of the classic trains you will get to see. There is a gift shop, cafe, trains from all around the world and even a miniature railway to ride on outside of the building. The museum is described as great for families and for a leisurely afternoon out. 
Walk the York City Walls
York's City walls are also free to the public to walk on from 8:am until dusk (daily). York's ancient City Walls or "Bar Walls", a declared ancient monument around the old City of York, are 3.4km (2 miles) long and contain 3.4km (2 miles) of remaining masonry. These are England's longest town walls. They were mostly constructed of magnesian limestone in the 13th century and were situated upon clay ramparts, which were unusual in England. York's City Walls provide an excellent elevated stroll around the city. The adjoining moats have mostly vanished, but the rampart slopes are widely renowned for their daffodil display in March and April. This is a great walk to complete as a family.
Rowntree Park
Rowntree Park, is located on Terry Avenue near the River Ouse, is a short walk from the city centre. Messrs Rowntree & Co. donated the park on the banks of the River Ouse to the City of York in 1921 as a tribute to the Cocoa Works employees who died and were injured during World War I. In commemoration of those who died in World War II, a pair of listed gates off Terry Avenue was built to the park. Inside the strategically positioned Lych Gate, bronze plaques commemorate both dates. If you and your family enjoy that aspect of history whilst doing activities, this park is an ideal place to go. The park also offers 6 tennis courts, a skate park, a lake with ducks and geese, a basketball court, a play area and much more!
York Minster
York Minster is one of the most spectacular cathedrals in the world. The Minster has been at the heart of Christianity in the north of England since the 7th century, and it is now a functioning church steeped in daily worship and prayer. The Minster was constructed for the glory of God. Every feature of this old structure depicts the narrative of Jesus Christ, from the magnificent, handmade stone to the unrivalled collection of antique stained glass. For a £16 per person entry fee, you will receive a guided tour, including a large underground cave, informing you of the Roman remains that it was built on. This is a great day out to enjoy with your family whilst learning about York. 
Merchant Adventurers Hall
See one of the world's best authentic medieval guild halls, still home to the Merchant Adventurers, whose 660-year uninterrupted heritage of enterprise, riches, and experience has developed York, from the 14th century to the 21st century Science City. The Merchant Adventurers' Hall can create a one-of-a-kind experience for your party by providing a unique viewpoint on over seven centuries of history. The trained and experienced experts of the Merchant Adventurers Hall will walk you through 660 years of history in a structure unlike any other. Also, entry prices are really cheap!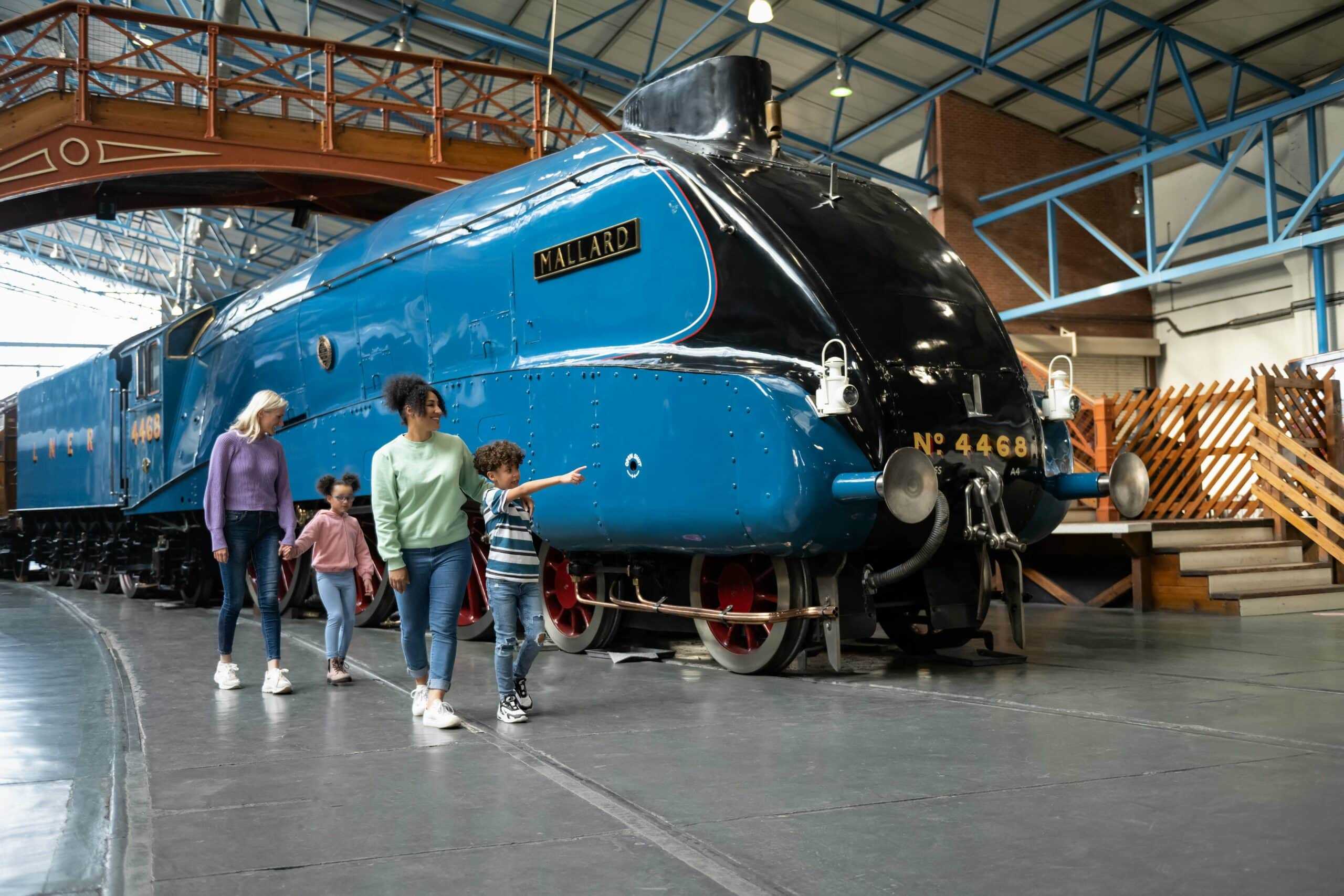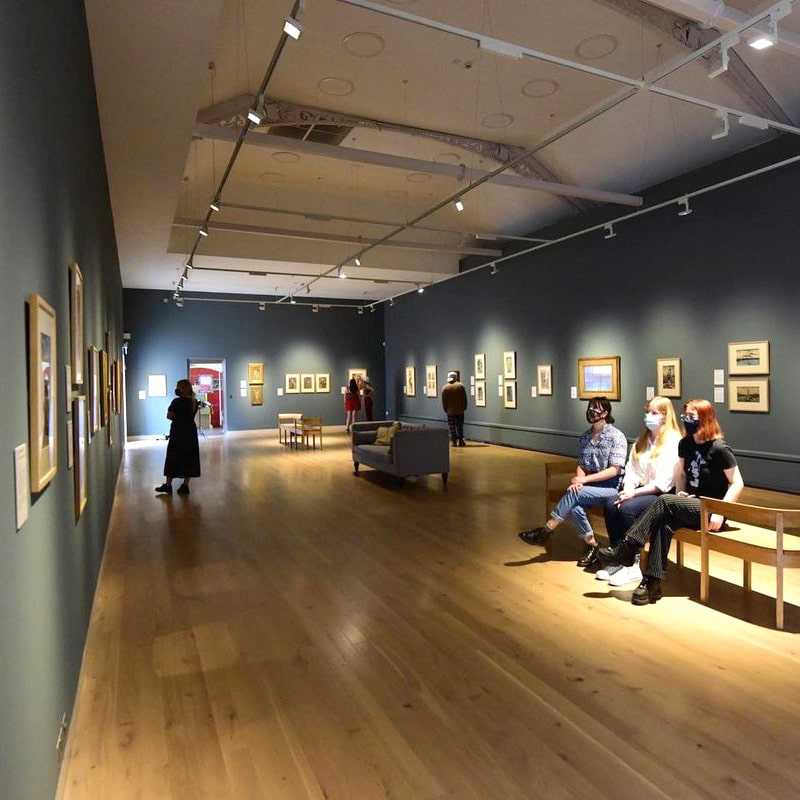 York Art Gallery
The York Art Gallery's painting collection spans more than 600 years, with works ranging from 14th century Italian panels and 17th century Dutch masterpieces to Victorian narrative paintings and works by LS Lowry and David Hockney from the 20th century. The gallery currently contains three exhibition rooms on the ground floor that can hold important national and international exhibits, as well as four on the top floor, two of which feature their globally significant collection of British Studio Ceramics. The gallery is free to enter, though some exhibitions have an entry fee.
York Castle Museum 
This Museum is really interactive and entertaining, and it is well worth the £14 admission fee for adults. The first section looks back to the Victorian era, and visitors frequently get caught up in looking at everything in great detail, leaving with far more information about history than they had before. There is also a Victorian street where you may stroll and soak in the ambience. There is a toy display (bring some coins so that you can watch the coin operated puppet show machines). The York jail area was really instructive, with brutal and disgusting (but also sad) anecdotes from some of the more well-known personalities that were imprisoned there. The museum is located in a lovely part of York, close to the centre and other attractions, with a pleasant walk down the river nearby.
Jorvik Viking Centre
After buying one ticket, you may return as many times as you like in a year. It's a great discovery of the Viking city and the relics they discovered at the end are extremely interesting and intriguing. The Viking Centre has full-size figurines and lifelike mannequins showing Viking life in the city. Little carriages fitted with speakers transport visitors around the dioramas. The York Archaeological Trust founded it, and it first opened its doors in 1984. It gets its name from Jórvk, which is the Old Norse name for York and the neighbouring Viking Kingdom of Yorkshire. This is an affordable day out, ideal for bringing your children as it will keep them entertained. 
Barley Hall
Barley Hall is a charming ancient townhouse nestled away in one of York's oldest alleyways. Barley Hall, formerly home to the Priors of Nostell and a Lord Mayor of York, has been meticulously restored to its original glory, with breathtaking high ceilings, gorgeous exposed timber frames, and arguably England's only horn window. Guests at Barley Hall are welcome to make themselves at home, sit on the chairs, and imagine themselves living in mediaeval England. Bard at Barley Hall also allows you to explore the history of York of Shakespeare's theatre. Explore clothes from classic plays such as Romeo and Juliet and A Midsummer Night's Dream, as well as dress up and perform your own scenarios on the interactive stage and examine exhibits from the York Archaeological Trust's own collections.
Jorvik DIG
The creators of JORVIK Viking Centre established JORVIK DIG, a hands-on archaeology-themed visitor attraction. Providing guests the opportunity to become apprentice 'diggers' and find the most intriguing artefacts from York's 2000-year past! This experience is best suited for children aged 5 to 12, with extra Dig Deeper excursions especially for our adult visitors and Little Diggers programmes for children under the age of five. It will only cost you £9 as an adult, £8.25 as a child, and free if you have a child aged 3 and under!
Images: York City Walls, National Railway Museum, York Art Gallery