With all the amazing eateries that surround York, lunchtime has never been a more exciting occasion. Whether you're a busy office worker, a happy shopper, or something else entirely, there's an abundance of culinary delights at your fingertips. Here's a selection of our personal favourites, where you can sit, eat, and soak up the wonderful atmosphere in some of the best restaurants that the city has to offer.
FORAGE
This rustic neighbourhood establishment has recently opened its doors in the city centre, but is already developing a reputation for itself as a restaurant that knows its stuff. It's a building that feels more like a gateway – stepping through the floral arches, you're transported to a forested wonderland, complete with hanging vines, fairy lights and a host of culinary delights to satiate your lunchtime cravings. They even offer up health shots, just to keep you topped up and energised for the rest of your day. Pick a dish from their brunch menu, such as oyster mushroom skewers or steak & eggs, or go for something simpler like a delicious halloumi sandwich if that's more your style. No matter what you pick out, when you're dining at Forage, you'll undoubtedly leave impressed.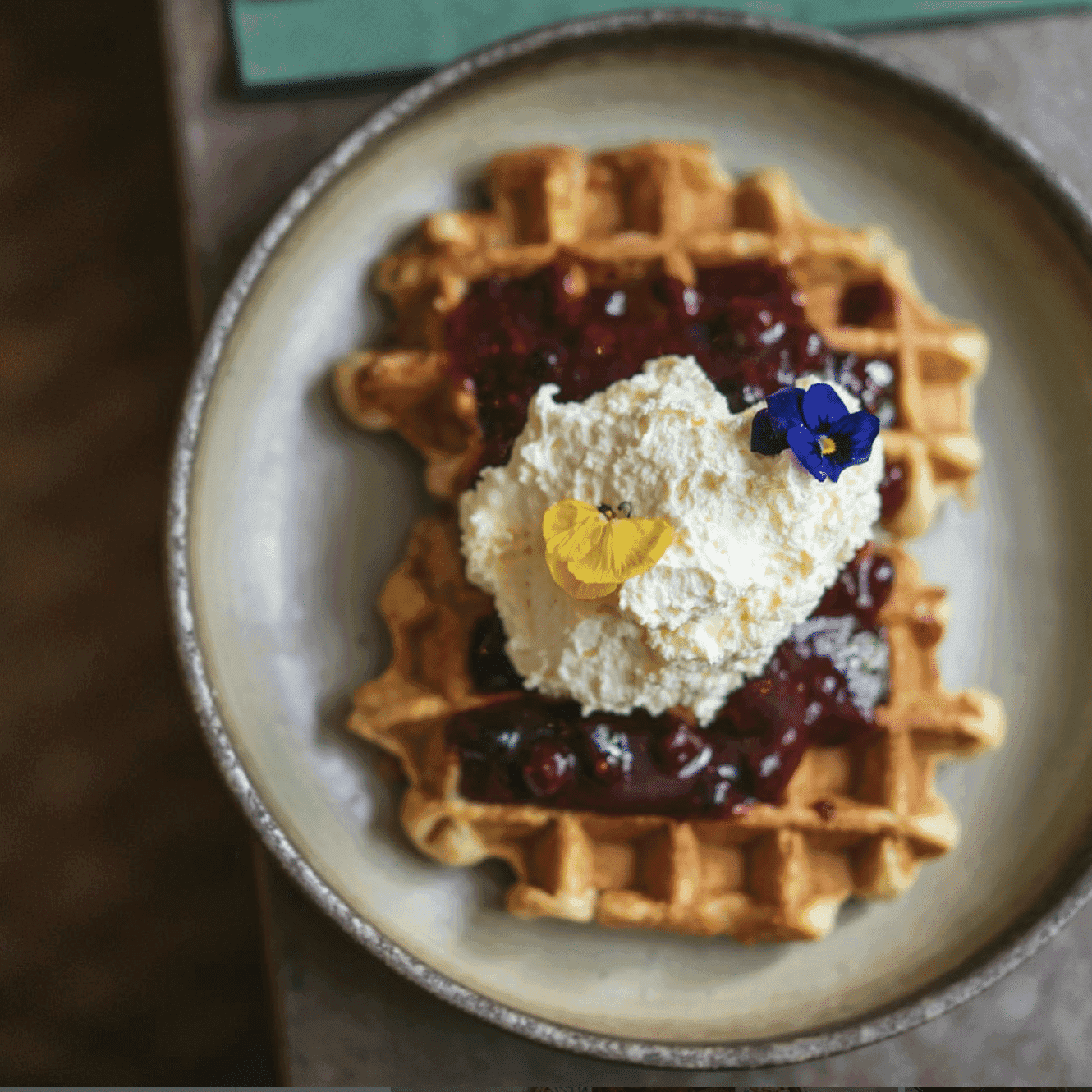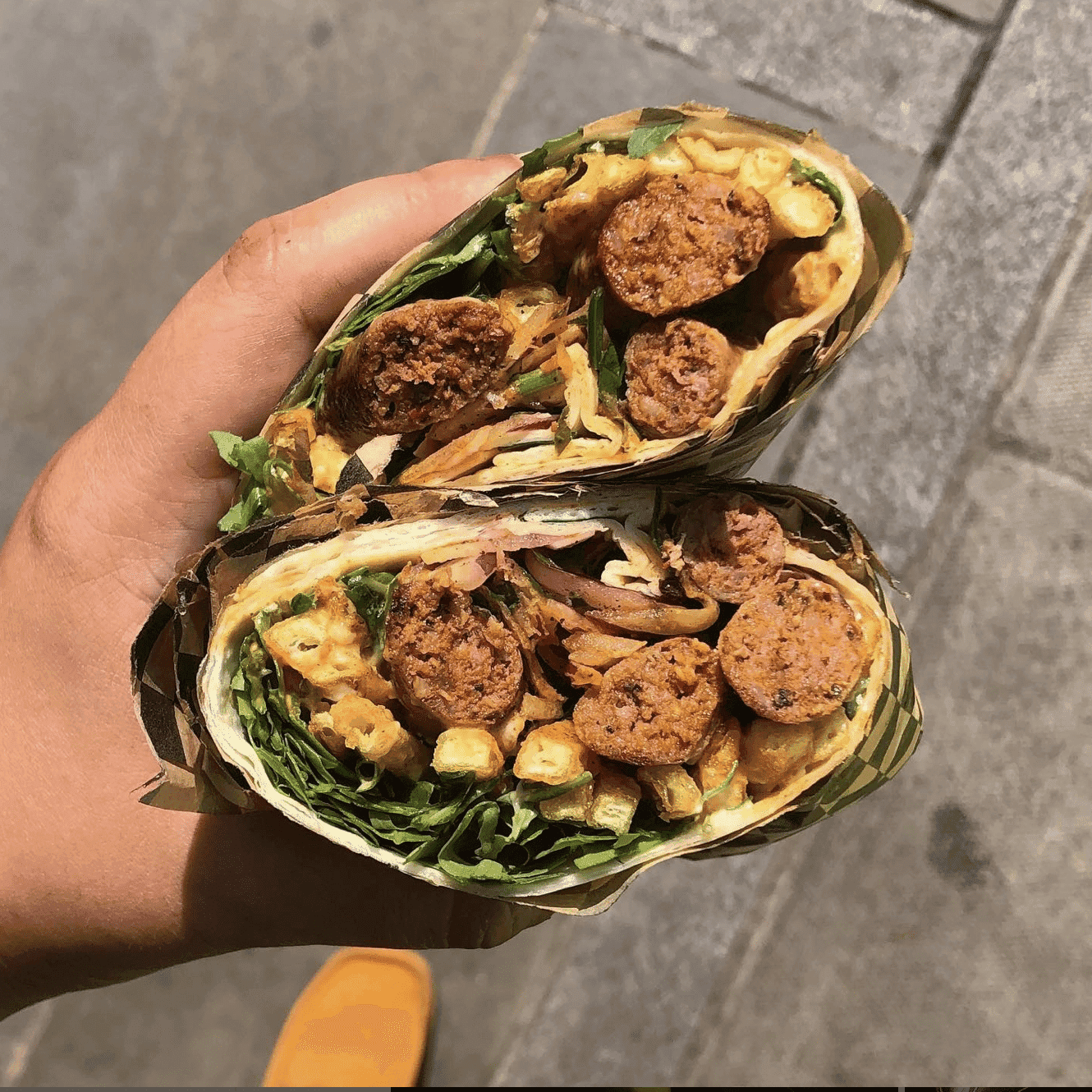 LOS MOROS
After years spent running a successful market stall in the Shambles, Los Moros have since taken it one step further, opening their permanent residence on Grape Lane and offering their beautiful food to all peckish passers-by. Their dishes derive from North African cooking styles, meaning there's plenty of different inspirations in each plate: Arabic, Jewish, and Spanish influences are all present on the menu. Choose a selection of small plates to tuck into, like the Boulettes De Sardine or the mussels on Haxby toast. Or if you're feeling like nibbles alone won't do, then you can explore their selection of delicious mains, such as grilled octopus and stuffed quail.
La Vecchia Scola
Built upon the ruins of a roman fortress, it seems like the natural conclusion for an Italian restaurant to have set up shop here in this modern age. Their exquisite mediterranean food is served up in this equally exquisite location, providing diners with an all-around perfect afternoon. Sit and enjoy one of their lunchtime specials while bathed in the light that streams in from the gardens- a scenic escape from the stresses of the day. There's plenty to choose from, both savoury and sweet, as well as an expert selection of wines stored in their cellars (the boss never has to know!). And with a team of dedicated waiters on hand, you can sit back and unwind, knowing that you're in capable hands.
CRESCI PIZZERIA
This Neapolitan pizzeria isn't just good. It's award-winning good. Opening their doors in April 2020 meant that Cresci Pizzeria faced more struggles than most, and yet out of that hardship came amazing results, and they're now an integral part of the Italian dining scene in York. Old favourites take on new leases of life under Cresci's talented chefs, and the result will have you coming back time and time again. After all – there's no better comfort food in life than a good pizza. Choose between a variety of options: the simple Marinara, the indulgent 4-cheese, or – if you want to go the other way – the 'Wrong Napoletana', which has no cheese in it at all. Options are abundant, and satisfaction is inevitable.
THE BLUE BARBAKAN
Serving up Polish and Eastern European-inspired food is what The Blue Barbakan is all about. Located just off Walmgate, their mission is to spread the joy of Polish cuisine to the city of York – and they do a great job of it. With classic dishes such as goulash and pierogi, as well as lesser-known variants such as zawijaniec (pancake stuffed with buckwheat), there's a dish that's perfect for everyone. Their welcoming, rustic interior stays true to its cultural roots, giving you the ability to spend an hour of your lunch feeling as if you've stopped off for food on the streets of Warsaw. The immersive atmosphere, authentic menu and proximity to the city centre makes The Blue Barbakan a must-visit for the next time those hunger pangs start kicking in.
Images- @forage_york, @losmorosyork, @crescipizzeria