There's no better way to start the weekend – or a well-deserved day off – than with a luxurious breakfast, eaten at a leisurely pace while catching up with friends and loved ones. Whether you prefer to keep it simple with fresh coffee and pastries, or would like to indulge in a stack of syrupy waffles or a full vegan breakfast, you'll find tempting brunch options on the menu at many of the restaurants and cafes in York and its suburbs. Here are some of our favourites.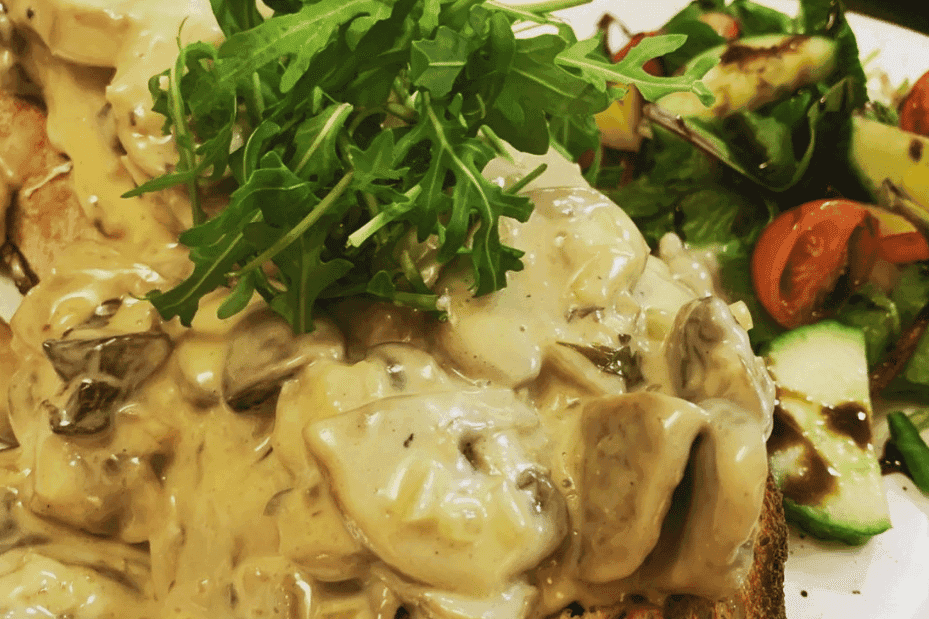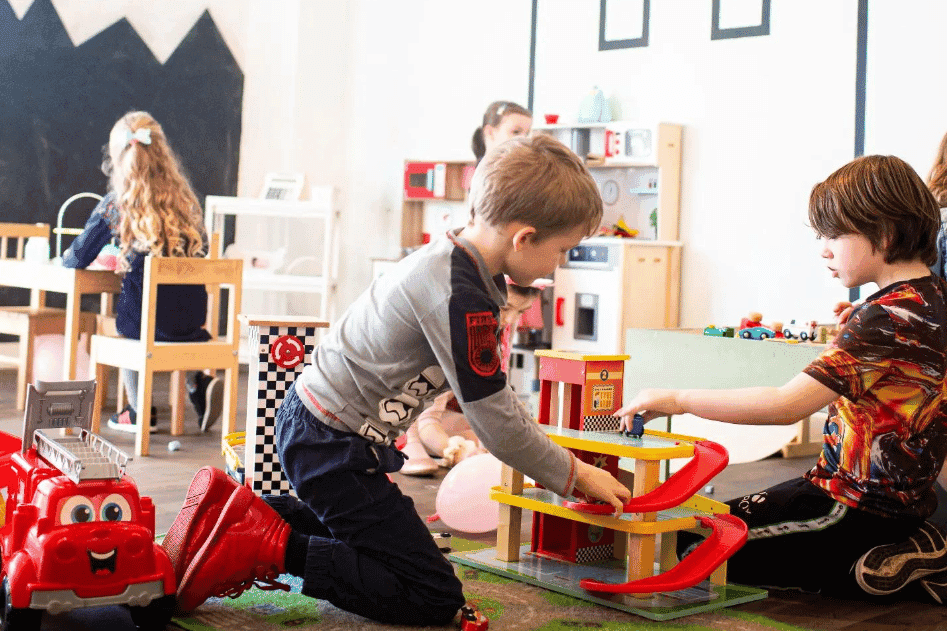 Partisan, Micklegate
Located on York's historic Micklegate, Partisan is a vibrant, independent cafe that also hosts regular art exhibitions. The brunch menu here is small yet carefully curated and you can enjoy such delights as 'eggs in purgatory' – baked eggs in a spicy tomato sauce made with 'Nduja sausage, topped with a generous sprinkling of parmesan. Partisan's helpful staff are happy to cater to those with special dietary requirements and the cafe serves a wonderful vegan breakfast, featuring scrambled rose harissa tofu, tempeh, mushrooms, vine tomatoes, baked beans, home fries, avocado and chimichurri. You'll even find breakfast cocktails on the menu here. A Tripsadvisor review says: 'What a fantastic find. Beautiful food in a fabulous setting with friendly staff and a great vibe. Shakshuka and Persian eggs, beautifully presented, cooked with love and attention to real spicing. Will definitely be back.'
Open every day from 9am
Mannion & Co, Blake Street
A bistro-style restaurant with a gorgeous, rustic interior, Mannion & co. serves hearty dishes influenced by French and Italian cuisine. You'll find a separate menu here devoted purely to breakfast, brunch and lunch. Sample their own inspired take on old favourites like smoked salmon and scrambled eggs with Cornish aged Gouda, or 'beef cheek' macaroni cheese. One Tripadvisor review says: 'We went for breakfast here after seeing the good reviews online. You can't book but we were lucky and got the last table outside. The staff were friendly and accommodating and the atmosphere was lovely. I ordered the eggs royale with truffle hollandaise – the best I've had. The smoked salmon was amazing. I'll definitely be back."
Open Monday, Wednesday, Thursday, Friday and Sunday from 10am and Saturday from 9am
The Pig and Pastry, Bishopsthorpe Road
Founded in 2008, The Pig and Pastry has become somewhat of a local icon and has even gained the attention of the media. The restaurant serves what the National Geographic describes as the "Best UK Breakfast." If you're looking for something a little lighter, though, you could instead opt for one of their heavenly breakfast sandwiches, such as the 'Shroomalloumi' with grilled halloumi, herb roasted mushrooms, rocket, aioli and truffle. There are many exciting and unusual brunch options to try here, like the Kimchi Fritters with grilled greens, sriracha mayo, a fried egg and crispy onions. If you'd like to get creative, you can even customise your breakfast by adding extras such as an egg, dry cured Yorkshire bacon or locally-made halloumi from Yorkshire Dama Cheese.
Open Monday – Saturday from 8:30am, closed on Sunday
Brew & Brownie, Museum Street
Brew & Brownie sells a range of delicious, freshly baked goodies, which you can eat in the welcoming surroundings of their cafe or take away from their separate bakehouse, located next door but one. The brand was founded in 2013 by Gina Stancer, who wanted to 'build a place we would like to go ourselves for breakfast/brunch/lunch'. All of their dishes are prepared using locally-sourced and seasonal ingredients. You can tuck into bacon from M&K Butchers, eggs from Johnson's and sourdough from Haxby Bakehouse. Brunch is king on the Brew & Brownie menu – try their brioche French toast, with toppings that change each month, or the eggs royale, which consists of two poached eggs, Staal smokehouse salmon and watercress, served on sourdough and smothered in a generous helping of house hollandaise. Brew & Brownie's decor brings together old and new, with an unexpected industrial twist. The cafe boasts a buzzing atmosphere, making it a great spot to catch up with friends over coffee and pastries.
Open every day from 9am
Spring Espresso
One of The Telegraph's 'top 30 UK coffee shops', Spring Espresso can be found in two different locations in York, on Fossgate and Lendal. You can enjoy a range of different brunches here, from a traditional full English to 'power porridge' made with sweet coconut milk, fresh fruit and chia seeds. You can also indulge in an upgrade on the classic sausage sarnie, made with a Cumberland sausage and caramelised onion chutney on warm ciabatta. One Tripadvisor review describes the cafe as a 'beautiful breakfast place,' saying: '[It's] a fab place for brunch and very central, which is useful if you're visiting the city. [The] great menu selection makes a change from standard fry ups. Staff are lovely and attentive and cope brilliantly with the busy atmosphere.'
Open every day from 8am
Bruks Cafe, Peter Lane
Nestled away down a narrow alley off Market Street, Bruks is a friendly cafe serving traditional British food. Come here to start your day with one of their delicious milkshakes, available in a variety of flavours. You'll also find paninis and omelettes on the menu, as well as mushrooms and tomatoes on toast. Bruks offers brunches to suit all dietary requirements, whether you're vegan, vegetarian, or gluten or lactose intolerant. A Facebook review says: '[Bruks is the] best cafe in York, the breakfast was made to order with additions of my choice, the bacon is nice and thick and just short of crispy, the sausage are fat and flavoursome, all in all this place is a hidden gem worth hunting down, as Arnie once said…'I'LL BE BACK'.'
Open every day from 10am
Robinsons, Bishopthorpe Road
Situated on Bishy Road, Robinsons opens its doors during the first part of the day, serving breakfast, brunch and lunch until 3pm. You'll find an eclectic range of brunch options here. Try the creamy truffle mushrooms with poached eggs, or the 'Turkish eggs' with chorizo, warm garlic yoghurt and hazelnut dukkah, served on toasted sourdough. Robinsons aims to support other local businesses by carefully sourcing their ingredients from some of the best artisan suppliers in York. Their Bakery Basket is a great way to start your breakfast and includes toasted sourdough, a croissant and a pain au chocolat, all from the Little Arras bakery on Goodramgate.
Open Monday, Thursday and Friday from 8:30am and Saturday and Sunday from 9am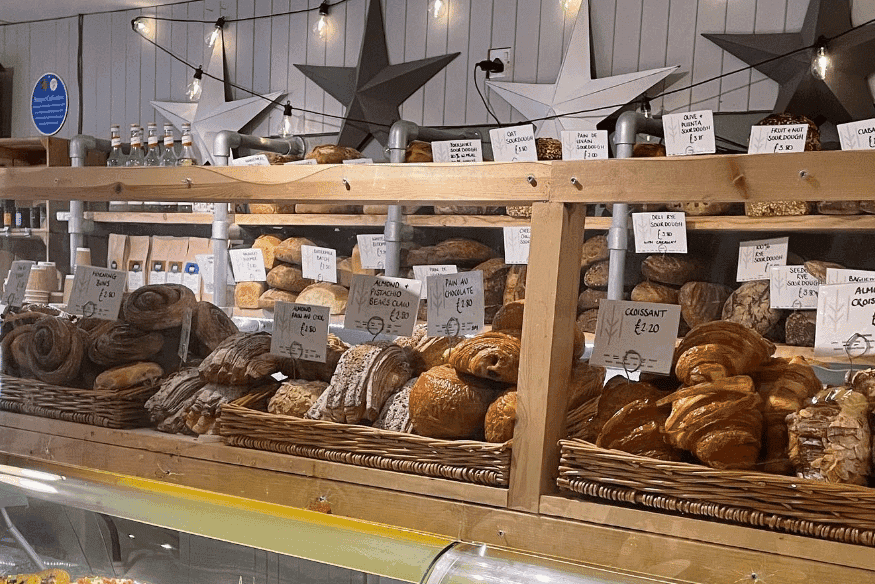 Wheldrakes, Goodramgate
Boasting a homely, laid back atmosphere with lots of scrummy cakes and bakes to try, you'll find Wheldrakes at 5C Goodramgate – just a stone's throw from York's city walls. This small, independent cafe serves inexpensive brunches that will please the whole family. You can enjoy a 'mini English' for £7.50, or specials such as streaky bacon, maple syrup and smoked wensleydale, crumbled onto toasted Arras sourdough with a free range poached egg and dressing. A Google review says: 'The full English I had [at Wheldrakes] this morning was absolutely gorgeous. It was a brilliant start to the day. Having poached eggs instead of the usual fried egg and a side of relish was a great touch. I'll definitely return for another delicious breakfast when I'm in York again.'
Open Monday, Tuesday, Thursday, Friday and Saturday from 9am and Sunday from 9:30am
Mannetti's, Lendal
Located on York's bustling Lendal, Mannetti's opened in 2019, when owner Marie decided to finally realise her late parents' lifelong dream of starting their own delicatessen. You'll find lots of vegan, vegetarian and gluten free brunches on the menu here, with dishes such as smashed avocado on toast, featuring basil pesto, crumbled feta and sun-blushed tomatoes on a 3 flour bread. There's also plenty to satisfy a sweet tooth, like their signature banana bread with Greek yoghurt and homemade berry compote. Manetti's is also known for its wonderful waffles, which come with a choice of toppings – stay traditional with bacon and maple syrup, or try something a bit different like banana and salted caramel with pecans.
Open every day from 10am
The Perky Peacock, North Street
Residing in the mediaeval Barker Tower, which offers stunning views over the River Ouse, The Perky Peacock boasts a period interior with exposed stone walls and a conical beamed ceiling. A must-visit for tourists, the cafe serves real hot chocolate, made with 'Callebaut' chocolate drops, melted into hot milk and topped with whipped cream and marshmallows. For brunch you can tuck into a sausage or bacon bap, or a smoked salmon bagel. There is outdoor seating, so you can dine al fresco in the warmer months. When the cafe becomes busy in peak tourist season, its bottom floor is opened up to the public, giving guests the rare opportunity to eat brunch inside a former dungeon.
Open every day from 8am
Bluebird Bakery, Acomb
New to Acomb Road, the Bluebird Bakery sells freshly baked bread and pastries from their spacious cafe and shop. The bakery was founded in 2011 by Al and Nicky Kippax, who wanted to bring back the lost tradition of creating hand-shaped, artisan loaves. The pair started out by selling their bread from a market stall and delivering it to their neighbours, before going on to open shops across Yorkshire. Their cafe in Acomb is the perfect place to pick up a freshly baked morning loaf, or you could stay for a while to start the day with a cup of Roost coffee and one of their delicious Earl Grey teacakes. The bakery has both indoor and outdoor seating and there's a children's area with a play kitchen to keep the youngest customers occupied.
Open Monday-Saturday from 8am and Sunday from 10am
Haxby Bakehouse, Haxby
If you enjoy a crisp and flavoursome pastry, Haxby Bakehouse is the place to go. You'll find pain au chocolat, croissants, morning buns and pain au raisin here, as well as 'cruffins' and Portuguese custard tarts. You can eat in the cafe, enjoying the delicious aroma of freshly baked bread and sourdough, or take an outdoor table if the sun is out. A Tripadvisor review says: 'The beauty of the shop alone is enough to lift my spirits. [We] make a special trip each week just to stare at the exquisite range of baked goods. Not only hands down the best bread I've ever tasted – so freshly moist it's almost damp with the most beautiful texture – but also a stunning range of cakes and pastries. The smell of the bread, mixed with the gourmet cheeses and beautiful coffee is worth the trip alone.'
Open Tuesday-Saturday from 9am
Laughing Llama Coffee & Bistro, Acomb
Located in the lively suburb of Acomb, the Laughing Llama is run by the Smith family who wanted to create a family-friendly cafe that also serves a decent cup of coffee. The Laughing Llama is both pushchair and wheelchair accessible and has a designated children's space, with toys and books to keep little ones entertained while their parents eat and relax. The menu features child-sized smaller plates like the 'Kids Picky Platter', while the more grown-up breakfast options include a bacon, sausage or fried egg sandwich, or bagels such as the 'New Yorker' with pastrami, edam, lettuce, pickles and mustard or feta and avocado. A Facebook review says: '[Laughing Llama is a] lovely place for children [with] great food and coffee. We go at least once a week, we really enjoy it. Exactly what Acomb needed!'
Open Tuesday, Wednesday, Saturday and Sunday from 9:30am and Thursday and Friday from 10am
Cafe Frida, Heslington Road
Named after the celebrated Mexican artist, Frida Kahlo, this colourful and arty cafe is owned by Magdalena Torres, who is originally from Argentina but has lived in York for the past 14 years. You'll find a tempting selection of South American-inspired brunch options here. Try the huevos rancheros with chorizo, black pudding, potatoes and black beans, or tuck into a plate of mouthwatering waffles, served with maple syrup, fruit compote and mascarpone cheese with creme fraiche.
Open Wednesday-Sunday from 9am
Photos: @brewandbrownie, @wheldrakes_cafe, @laughingllamaacomb, @haxbybakehousedeli