Max Reeves of The Helmsley Group provides us with an insight to their proposed riverside revival of York's Coney Street.

Coney Street has played an important part in York's history since as far back as the Roman period. First recorded at the end of the Viking age as 'Cuningstrete', meaning the King's Street, its close proximity to the River Ouse meant that it acted as an important trading post throughout this era.
In 1308, Coney Street was described as the most important street in York, and went on to be known for its supply and manufacture of luxury goods. In 1510, Coney Street was the site where the first ever book – Tristram Shandy – was printed in York, and fittingly, into the 18th century, it became known as a hub for newspaper printing, playing home to the York Courant, the Yorkshire Evening Post and the Yorkshire Herald.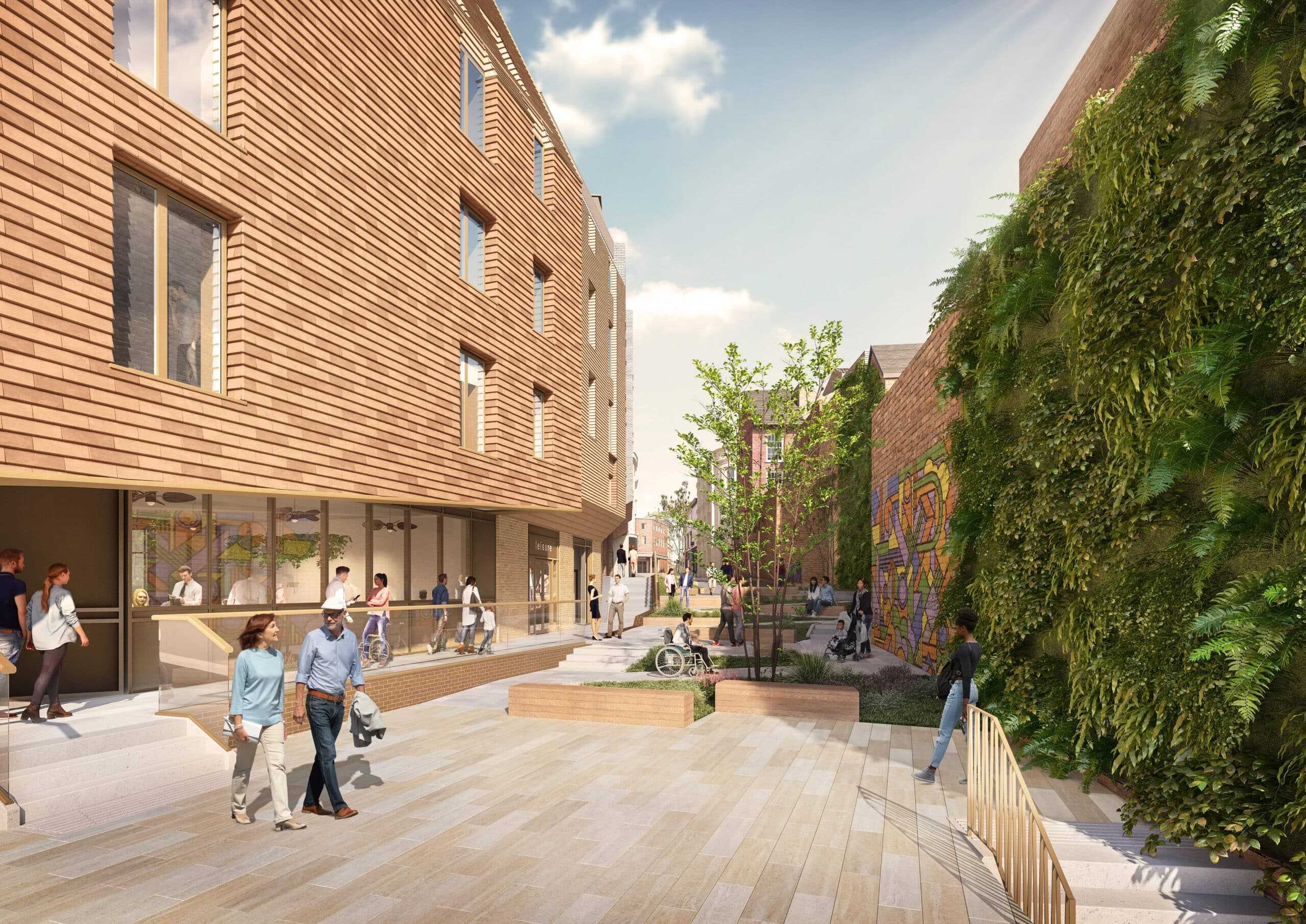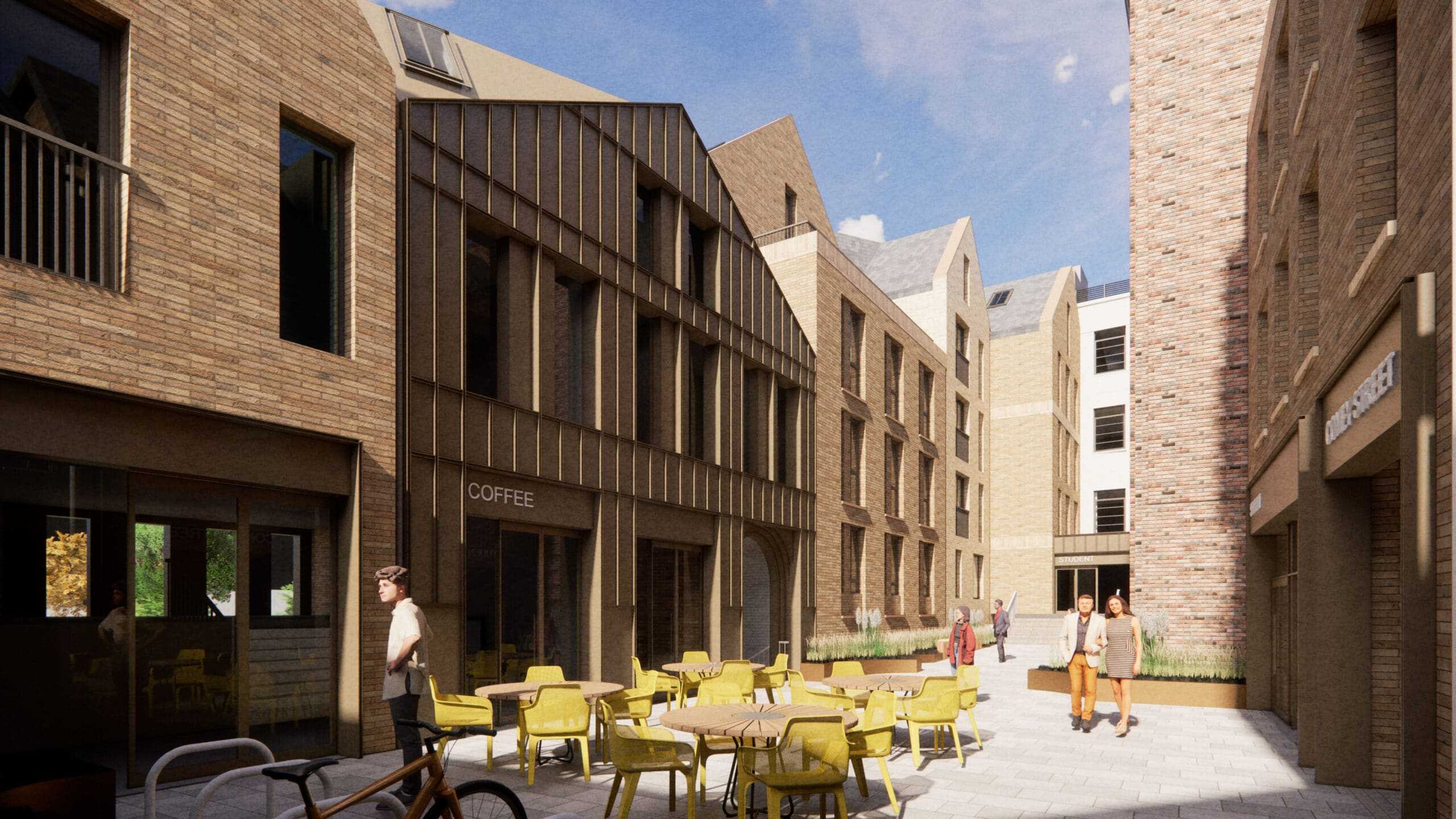 In more recent years, the street has fallen into disrepair, with half of visitors to Coney Street saying that they use it as a through route, rather than viewing it as a destination in its own right. The intention of Coney Street Riverside is to remind people of the important role that the street has played across the centuries by sensitively regenerating it to create a vibrant destination for visitors and residents.
As Coney Street currently stands, its potential is underutilised and the street underloved. While it historically benefitted from a connection to the riverside through a series of water lanes, used to take people and goods to and from jetties on the river, the stretch of the river running parallel to Coney Street is currently inaccessible. We want to bring the riverfront to life and reconnect it with the street, creating new access points and introducing new public realm including green spaces and seating areas, as well as providing opportunities for public art and performance.
The initial idea for a riverside walkway was conceived 50 years ago in 'The Esher Report: York – A study in conservation'. We already owned a number of buildings within the development zone, but site assembly began in earnest in 2019. We engaged with City of York Council around our pre-application in Spring 2022, and with local stakeholders and York residents to gather their thoughts and feedback on the plans. A full planning application was made in December 2022, with a second phase application expected to be submitted in Spring 2023. We hope that a decision will be made this year.
While Coney Street Riverside has been the passion project of the Helmsley Group, it has taken a large team of experts to get us to the planning stage. These include Vincent & Brown, O'Neill Associates, Montagu Evans, Aspect4, Gillespies, Troup Bywaters & Anders, Billinghurst George & Partners, Jane Simpson Access, Knight Frank, DS Emotion and Aberfield Communications. In addition, we frequently collaborate with key stakeholders including the York BID, York Retail Forum, City of York Council and various conservation bodies, to ensure that delivery of this ambitious project happens as smoothly as possible.
A key element of the scheme will be to sensitively redevelop Coney Street's existing buildings, many of which are vacant or in states of disrepair. We hope that in doing so, we can attract independent retailers, as well as well-established food and beverage outlets, to reintroduce Coney Street as the social heart of York city centre. It will also boast circa 250,000 sq ft of mixed-use sustainable development, part of which will be created by repurposing currently underutilised upper floor space to create residential and student accommodation.
Coney Street, if approved, will allow us to reconnect this underloved area of the city with York's riverfront, allowing the street's rich heritage to complement its exciting future potential. Our ambition is for it to be an accessible and welcoming destination where residents and visitors alike can stay, dwell, eat, shop and enjoy. More widely, we hope that its transformation will be key for helping those further afield to recognise all that York has to offer, to help make this amazing city even better!