If we've learnt anything over the last 18 months of endless restrictions and limitations, it's that we need to learn to be kinder to the world we live in and become more conscious of the damage we're causing. It can be easy to push sustainability and eco-friendly habits to the side when there's cheaper and quicker options available everywhere, but evidently it does more harm than good. Many places often go unrecognised for their ethical morals and sustainable practices, and become overshadowed by the mass-produced chains that everyone seems to enjoy. So now it's time to learn about the array of eco-friendly places scattered around the centre of York, and how any money spent there goes a long way.
Thankfully, change is being made in regard to reversing environmental damage and amazingly, we have the younger generation to thank for that. They're leading the change as 60% of millennials say they shop more sustainably and understand the concept of reduce, reuse and recycle as fashion is not disposable. With only 15% of the population recycling their clothes and predictions for waste to only increase in the future, the rise of secondhand shops and refill stores has come at the perfect time. These little shops are popping up everywhere on the high streets and encouraging us to live a lifestyle of zero-waste. Refill shops tend to be independent stores that sell non-packaged food and cleaning products, while secondhand and vintage stores have grown more and more popular over the years.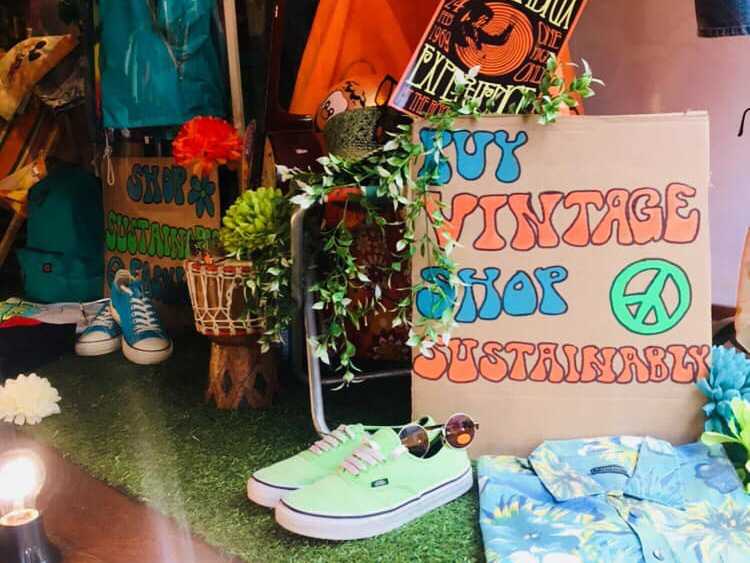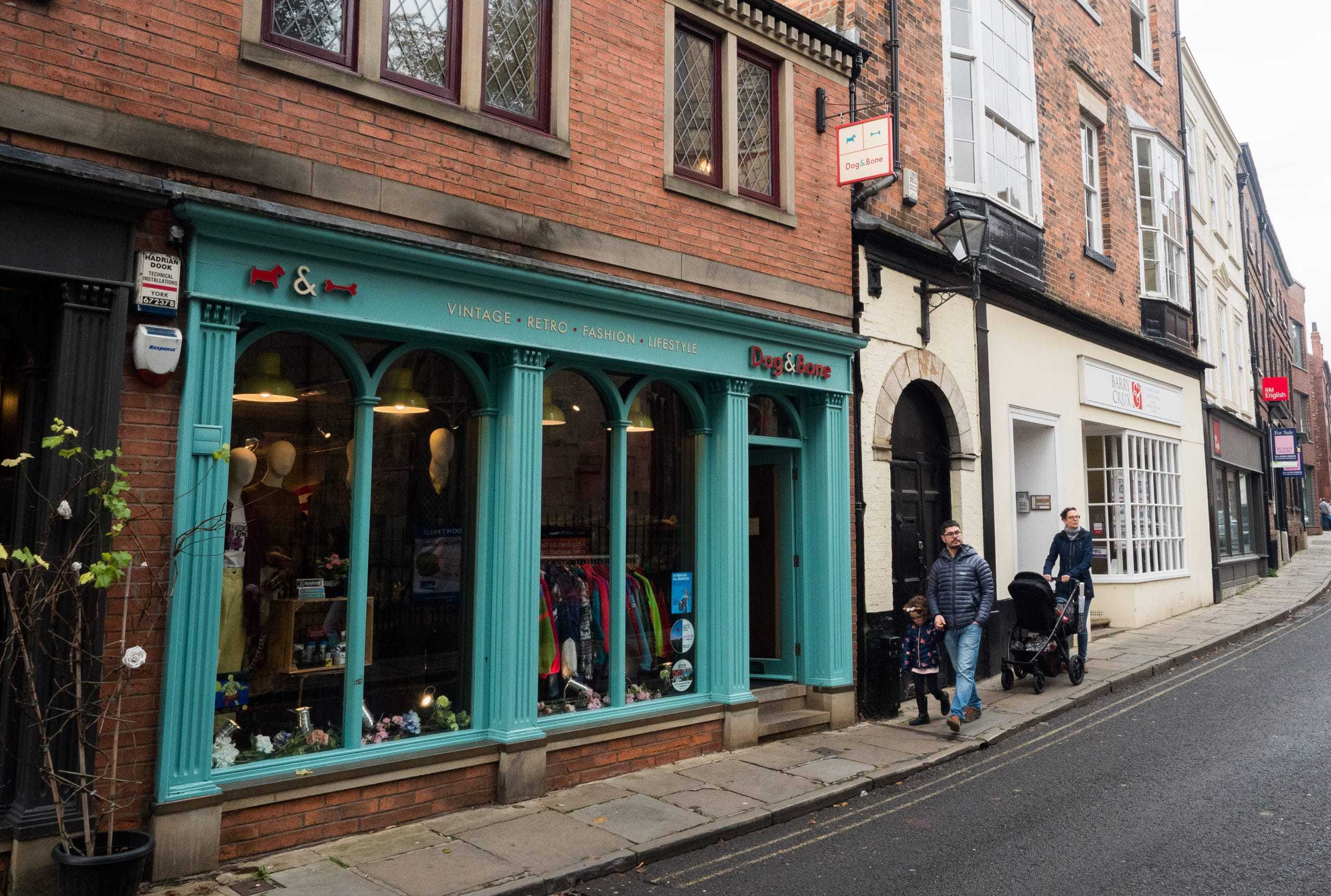 The Bishy Weigh
Leading independent on the famous Bishopthorpe Road can be found on the corner, where you can pop in and shop around their sustainable, refill store. Step through their doors and you'll be able to find hundreds of toiletries, ingredients, gifts and household essentials, all without damaging plastic packaging. The team behind The Bishy Weigh are happy to help and advise on ways you can adapt a more 'green' lifestyle. The majority of their products are sold by weight so you can grab as much or as little as you need, using your own containers from home, containers bought in store or in their recyclable paper bags.
The Little Green Weigh
Another amazing zero-waste shop in York, The Little Green Weigh is slightly further from the city centre and towards Nether Poppleton past Clifton. You can either shop in store or online and have some high-quality, eco-friendly products delivered straight to your door. On a mission to reduce waste, The Little Green Weigh also aims to have quality and affordable products in one place, whether that be dry ingredients or toiletries. Browse their website and scroll through their many options of snacks, skin and body care products and general cleaning supplies.
Chinese Laundry
Vintage clothing store Chinese Laundry can be found on Goodramgate in the city centre, which is home to a collection of stylish, trendy pieces of clothing that have been hand-picked from European vintage collections. Established since 2004, Chinese Laundry have also established themselves as creatives that can re-work and re-imagine garments into something new. Following suit to the reduce, reuse and recycle scheme, their re-worked vintage garments are tailored to create unique, one-of-a-kind pieces and encourage shoppers to visit local second hand stores.
Dog & Bone Vintage
One of York's most recognisable and appreciated stores is Dog and Bone Vintage, a paradise of vintage and retro fashion. Located on Castlegate, Dog and Bone sources a huge range of vintage fashion from across Europe and America, as well as hand-picking branded and classic items from the 50s to the 00s. You can find some hidden gems of your own within the store and grow to love the idea of shopping sustainably.
Shared Earth
This gift shop, Shared Earth, on Minster Gates has a mission to sell fair trade, recycled and eco-friendly products, with an aim to tackle the climate crisis and contribute to making the world more sustainable. With fair trade and ethical products in demand, Shared Earth imports its own unique homeware and gifts, as well as introducing its own brand products such as a range of recycled paper greeting cards, designed by a local artist.
Alligator Organic Veg Shop
This low waste, eco-friendly shop was established back in 1972, a popular spot with the locals and can be found on Fishergate. For nearly 50 years, Alligator has been supplying York and the surrounding areas with specialist organic produce including everyday items, fresh produce, dairy products, locally baked bread and a variety of vegan foods. Since they began trading, they have sold unpackaged produce and even hopped on the refill trend with products like shampoos, hand wash and other care products. And as if they couldn't get more eco-friendly, they're a completely vegetarian shop who avoid stocking any products tested on animals.