Lapicida are a proud Yorkshire company, operating from a three-acre showroom, workshop and warehousing complex in Knaresborough near Harrogate. Best known as specialists in luxury surfaces for both floors and walls, they source and supply an amazing range of new and reclaimed natural stone and marble as well as new generation porcelains and ceramics. Lapicida Director Jason Cherrington provides insight into the style and craft behind the business.
@lapicidastone
Inspired by travel
The business evolved from my travels in Asia. I saw that there was interest in the market for feature stones, so undertook some extensive geological research which led me to South Africa. The trip was incredibly rewarding, and I came back with some very different natural stone products that no-one else had seen in the UK before. After that, I gradually researched and bought product from all over the world, including Italy, Israel, Portugal and Germany. I was looking for the rare and the unusual – and I was learning all the time.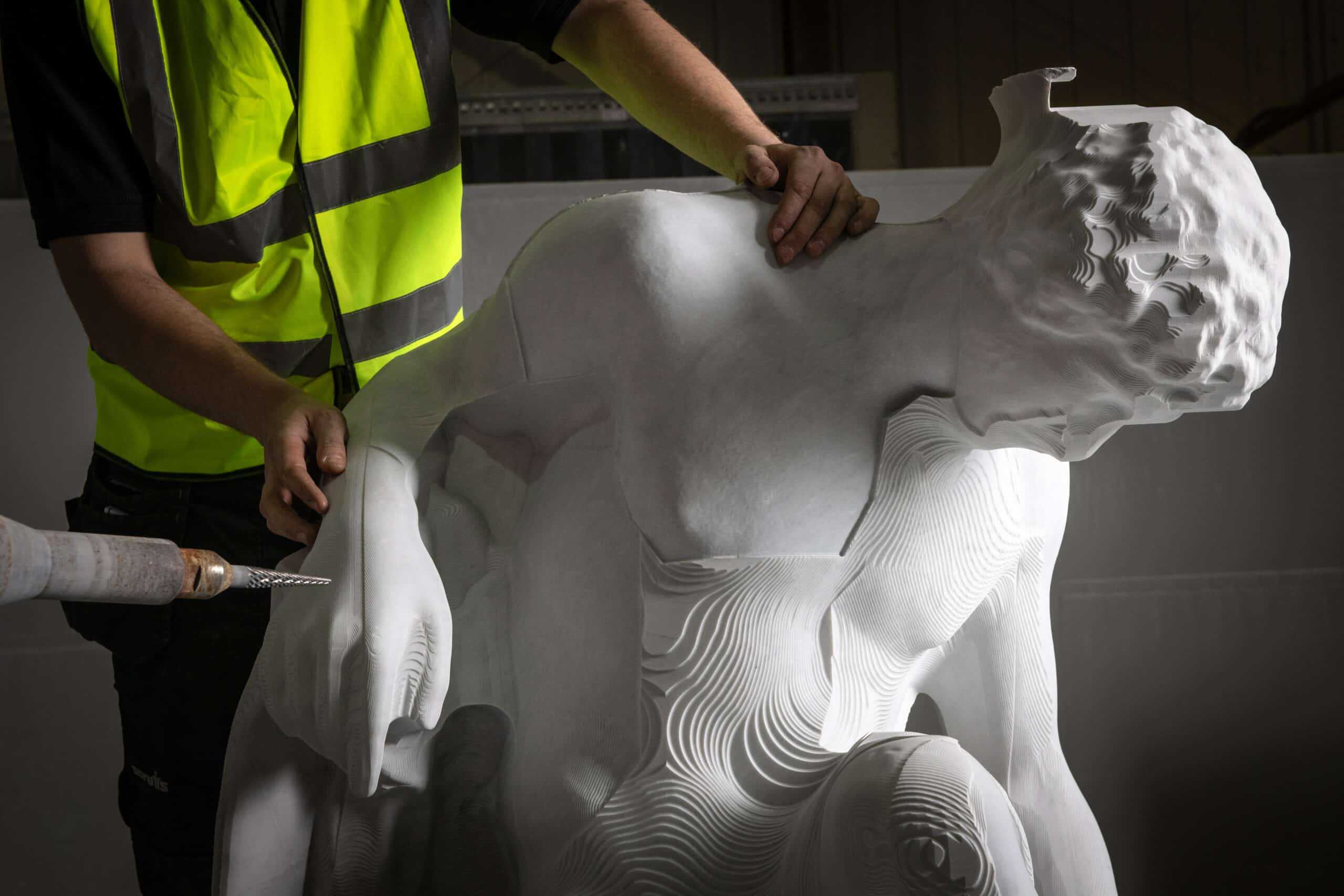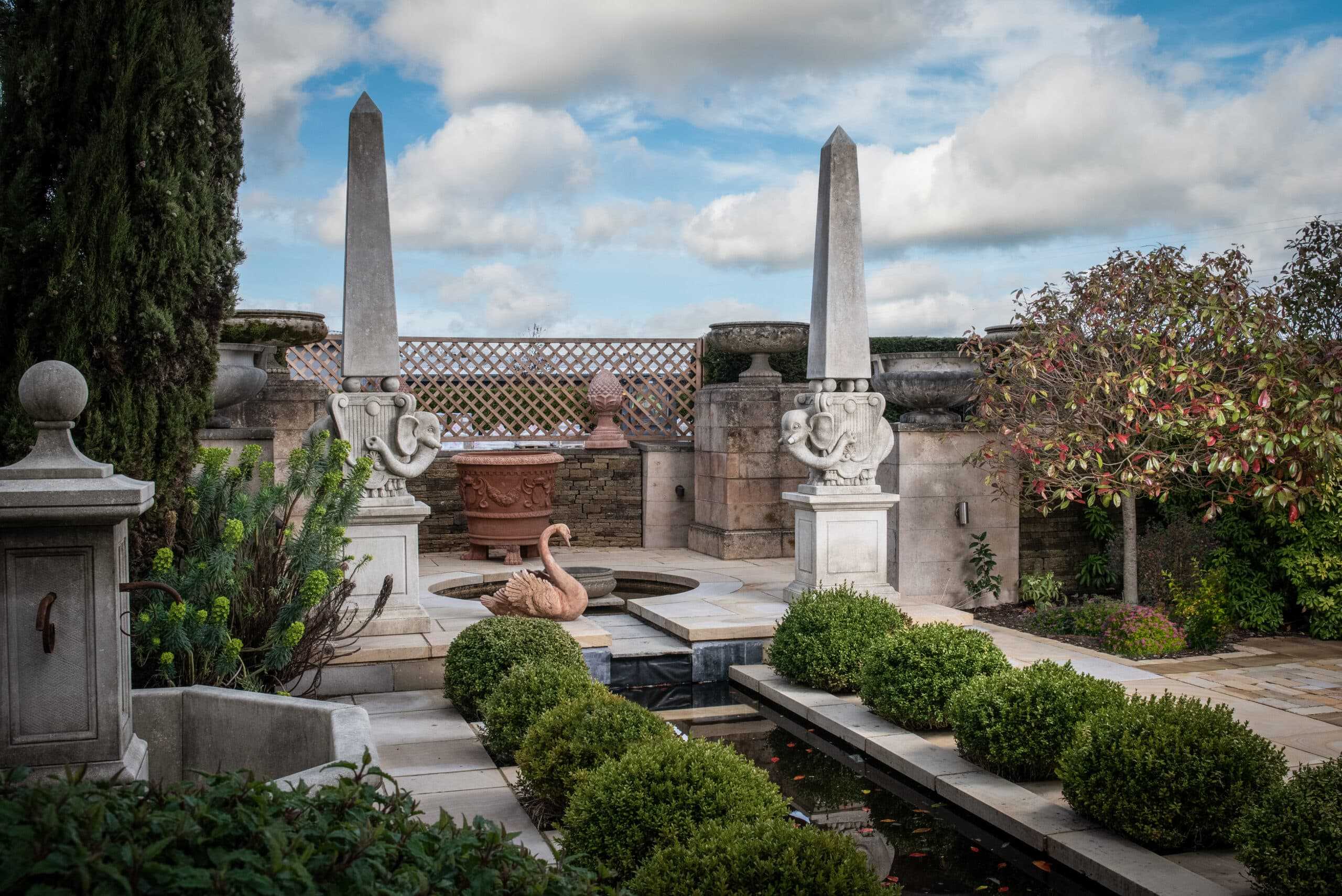 Bringing it all back home
We've evolved into quite a sophisticated operation! Today, we continue to source stone and other materials from all over the world. Our complex in Harrogate is home to Europe's largest stone and tile showroom, a manufacturing facility and stone warehouse. Alongside our luxury surfaces, our artisans work with advanced technology to create bespoke furniture and objects. We have even launched a new brand called ORNAMENTI that sources high-end garden ornaments that you simply cannot find in a garden centre. All this means we work on a massive variety of projects, large and small, interior and exterior, UK and internationally.
Traditional artisans
Our team have honed their craft for many years and are extremely skilled at combining traditional stonemasonry techniques with high-tech processes and cutting-edge machinery – this means we can offer both natural stone and marble, and alternative products, for virtually any situation. All the genuine antique stone and terracotta floors and tiles are chosen for character and quality – we can do this because we have maintained and developed traditional artisan skills to transform unwanted old flooring materials into stylish products for contemporary living. All are expertly recalibrated into a more regular thickness to make installation easier before being carefully colour selected to the client's specific requirements. In my opinion there are few things in life that are as green as reclaimed building materials!
Global reach, Yorkshire heart
Being a Yorkshire business is a key part of our identity. Although we do have a global outreach, we work on many local interiors projects and try to give back to the community by sponsoring various local charities and fundraising over the years. There are so many projects we have been involved with in God's own country! In reality, the majority of what the company actually supplies is tiles for kitchen floors and bathrooms in Yorkshire. We are also proud to have worked on many prestigious commercial projects in the area – such as the beautiful bespoke mosaic floor at the entrance to Betty's famous Harrogate Tea Rooms. We also worked extensively on the sumptuous interiors at Grantley Hall where we supplied a wide range of opulent marbles and limestones as well as porcelain and ceramic tiles. We're very lucky to work with some of the most beautiful materials from all over the world, and with really talented craftspeople. It can be challenging to maintain such a high standard, but it is very rewarding.
www.lapicida.com