Sometimes, a city break doesn't quite fit the bill. We've all been there: fatigued by the constant noise and bustle of the city, sick of the traffic and the smell of car fumes. Urban living is good for a lot of things – but when it comes to serenity, it doesn't always cut it. Luckily for you, we've found a bolthole which will be more than relaxing enough, and remind you that not all of Britain is made up of surly commuters and Uber Eats cyclists ready to mow you down at any second. Please allow us to introduce you to The Pheasant Hotel.
Tucked away in the picturesque village of Harome, on the edge of the North York Moors, this beautiful hotel is situated opposite the village pond and offers sanctuary to guests looking for a getaway break. Whether you are celebrating a birthday, an anniversary or a weekend break with friends and family, The Pheasant Hotel will provide the perfect setting to relax, unwind, and enjoy the surroundings that North Yorkshire has to offer.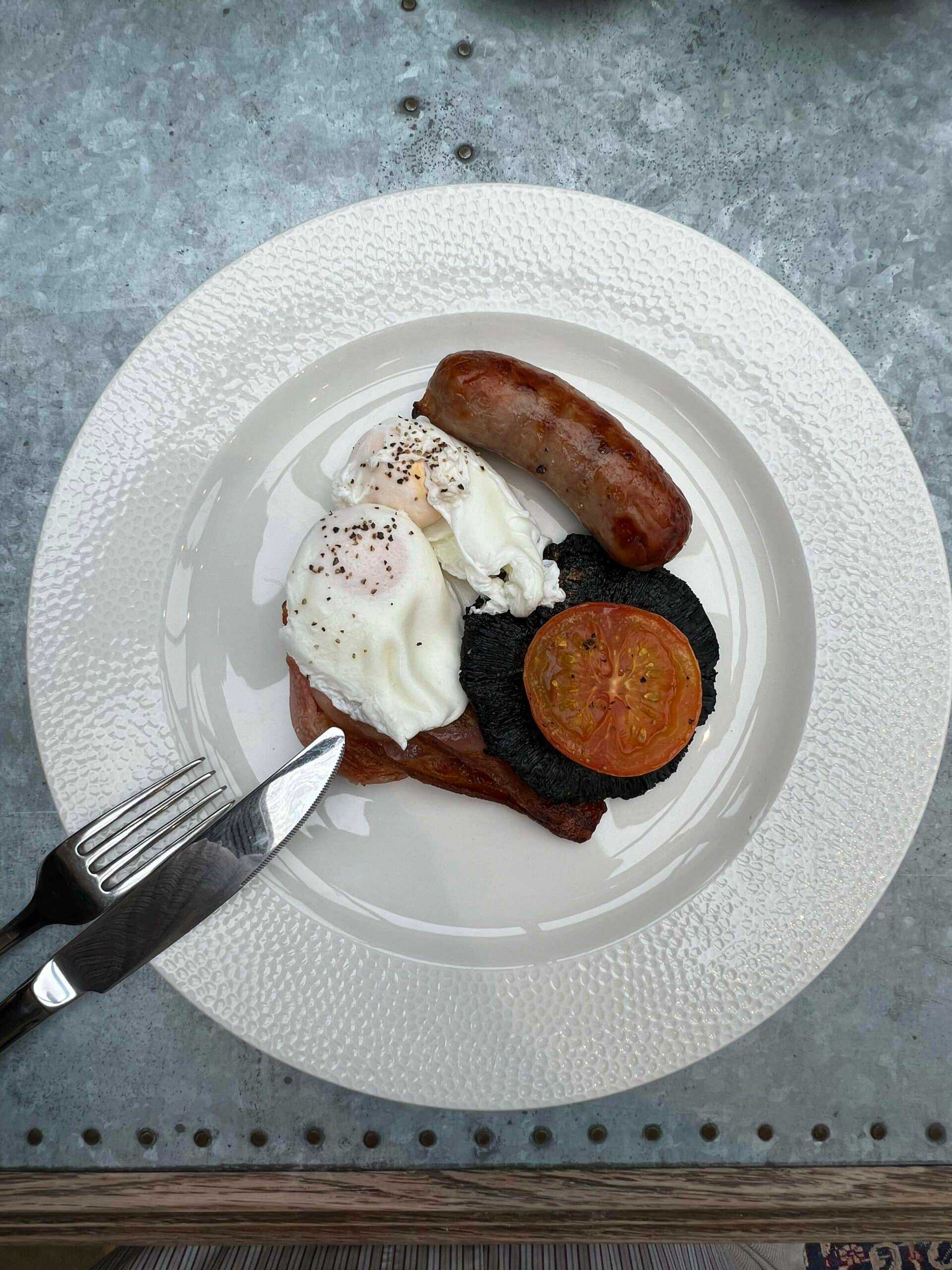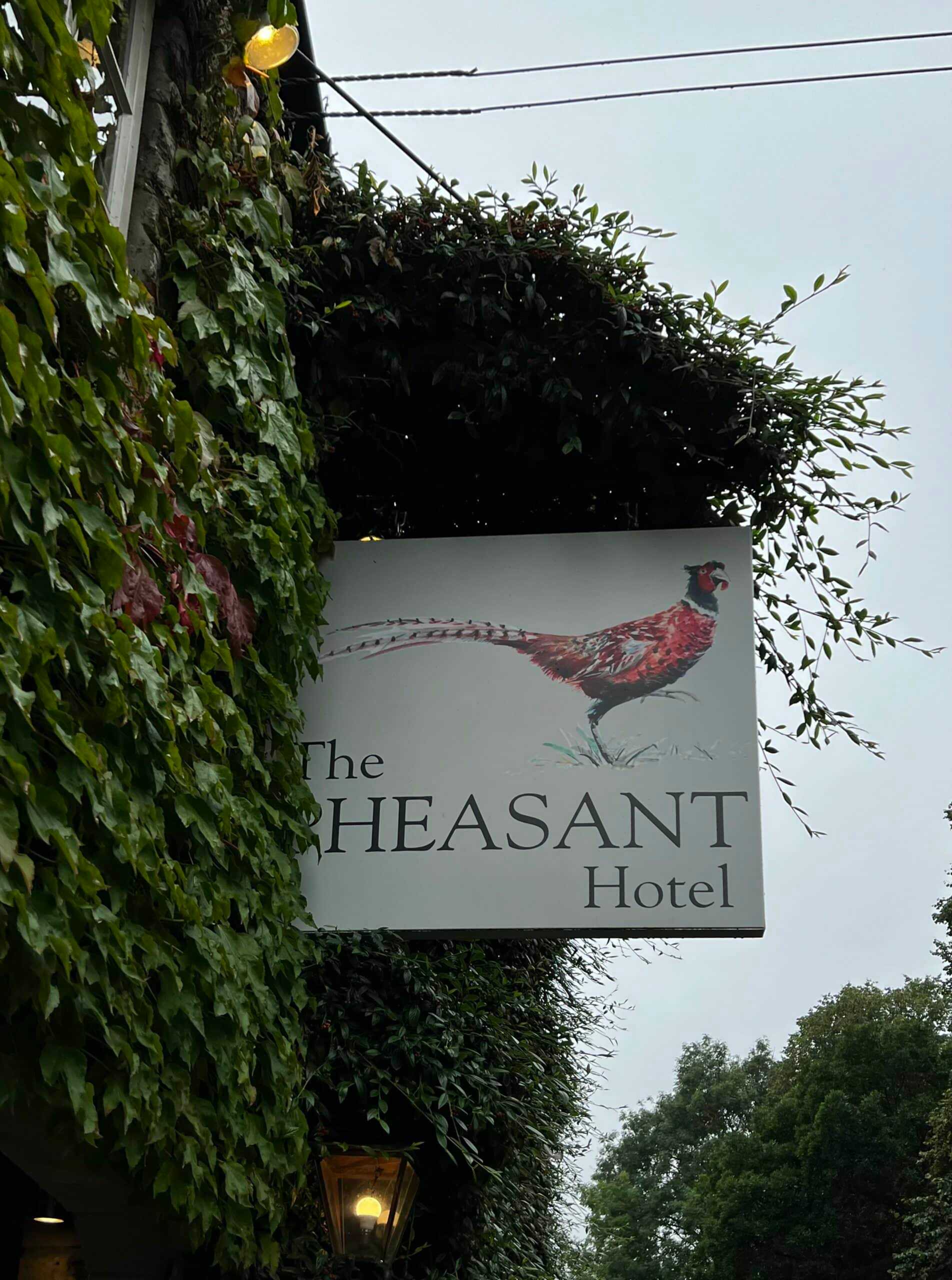 Enter the lobby of the building, and you'll be instantly met with the kind of warm welcome you would expect from this first-class establishment. In the bar, tweed cushions sit perfectly plumped on deep comfy sofas in front of a roaring fire while stone floors and low-beamed ceilings add to the hotel's country charm. Each one of their rooms is steeped in those same traditional English comforts – deep bathtubs, regal armchairs, thick carpets to sink your toes into – and individual character weaves its way through the sixteen bedrooms. This is why each room is uniquely styled, comes with its own name and has its own set of features. For the romantics, there's Plum Cottage: a separate building in the secluded grounds of the hotel, equipped with a king-sized bed, a free-standing bathtub, and a private terrace accessed via  French doors. The romantic hideaway provides the privacy of your own place plus the perks of a hotel stay – and when you're staying at The Pheasant, you can be assured that there are plenty of perks.
Let's dive into them (quite literally), starting with the indoor heated pool available for guests to book privately during their stay. Why not take a dip, and let all your worries float away in the water? Or perhaps you could hole yourself up in the bar, relaxing with magazines and newspapers while you sip on an expertly crafted cocktail or an ice cold glass of English sparkling fizz. And did we mention the award-winning restaurant which boasts 2 AA rosettes? Because they've got one of those too. Operating all year-round, the Head Chef and his team use the freshest, most local ingredients to create culinary marvels which truly encapsulate the Pheasant Hotel experience. They don't skimp on anything around these parts, and every meal is an occasion. Dinner includes dishes like oysters, partridge and venison, or if a lighter bite is required, there is an afternoon tea menu which can be enjoyed in the lounge or on the vine-clad terrace. Supermarket sandwiches will never taste the same once you take a bite of the Pheasant's glorious salami and apple puree brioche. You'll be chasing the high of that first mouthful for a long time to come.
If it's the complete experience you're after – if you love the geniality of Yorkshire and the soothing ambience of a rural village, as well as a hotel that can provide you with a warm welcome with friendly and experienced staff  – then look no further. This is a getaway for the lovers. The foodies. The soul-searchers. Even those who enjoy country sports (most rooms are fitted with gun cabinets for those who partake in shooting). Whatever your disposition, The Pheasant Hotel can accommodate  it, and ensure your stay is as magical as possible.